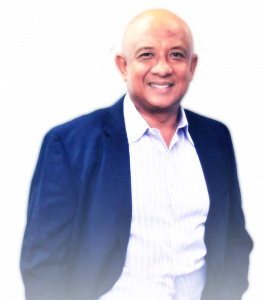 First and foremost, I would like to thank you for visiting our company's website. INTEGRITY BUSINESS SOLUTION SDN BHD place a high emphasis on providing quality products and good level of services in the field of Access Control, Identity Management and Mobile Application.

Our core technology offering is fingerprint and facial biometric technologies. This is largely due to my own personal experience in Government Multi-Purpose Card (GMPC) project back in year 1999. Since the introduction of MyKad (chip based identity card) by Malaysian Government, we have experienced a paradigm shift in the acceptance of smart card and biometric technology in our daily life and business practices.

We always welcome constructive feedback from our customers in our pursuit to remain a leading player in the security industry. Our involvement in the design and manufacturing of new products is a testament to our commitment to offer quality and technologically advance product range to our loyal customers and prospects.
We strive to give our best and offer you a mutually beneficial business partnership. Whether as our valued resellers or customers, our commitment and respect towards you shall remain the same.
Thank you and warm regards
Zailan Mohd Zawawi
Chief Executive Officer